This Summer there is one more reason to choose France as the ideal location for your holiday: the Normandy Impressionist festival, with its thousand aspects, from the region of Upper Normandy to the Lower Normandy and it is the main cultural event of Summer 2013 in France,

offering a program made up of different artistic events such as music, photography, contemporary art, video art, cinema, theatre and live entertainment, and where the main theme is "water and its changing reflections", as Claude Monet considered the Seine "his painting studio."
Normandy itself is a land of rivers and coasts bathed by the ocean, which have been a continous source of inspiration for many other great artists.
It is a hymn to the history of the places where its protagonists found light and inspiration for their masterpieces, such as Monet, Renoir, Degas, Corot, and their conception of nature, of cities and of life itself.
This event of Impressionism is more than a festival, it is like a great beach holiday with all the colours and flavors of the Atlantic coast, since the theme is water, and for this reason there are many activities on the beach, with representations of ancient costumes on the beach and snacks typical of belle époque and many cruises which are organized on the Seine.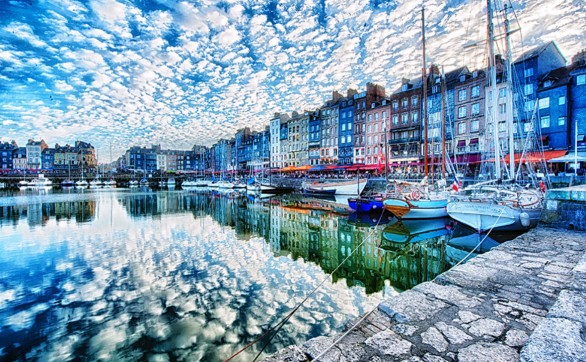 Following the great Impressionists, you will discover a new aspetc of Normandy, which is a land of craggy coastline, breathtaking views overlooking the English Channel and especially the Rouen city, which enjoys an ideal location between the sea and the city, admired and painted by many artists. In this regard, we suggest the Spa-Hotel De Bourgtheroulde, which is a beautiful contrast between ancient and modern, in the historic center of the city, where it fits like a glove, as some impressionist artist would say…
E.C.