The Astérix Parc is the second theme parc in France for number of visitors and it is inspired by the Asterix comic book series, by Albert Uderzo and René Goscinny.
The park is located near the town of Plailly, in Picardy, and it is about 35 km far from Paris.
It has many attractions and offers a variety of shows, directly inspired by elements of the comic book saga and where the protagonists are originality, charm, humor and conviviality.
The Asterix Parc attracts many visitors each year, about 1.5 million a year, despite competition from the well-known park of Disneyland Paris, which is located only a few miles away.
Once arrived at the park you will immediately be surrounded by the magical atmosphere of the Gauls.
The park is divided into several different areas, each one with its own caracteristics and breathtaking attractions: The Gaul, the Roman Empire, Greece, Vikings, Through time, Egypt.
The fun can be assured, reliving the stories of Asterix and of the other characters of the Gaul .
Among the most interesting attractions there are, for example, Le Grand Splatch, a big waterfall from a height of 11 meters, or the Epidemaïs Croisières, a nice tour on water, La Trace du Hourra, a giant slide of about 900 m. long, The Forêt des Druids, the magical forest of the Druids, full of rocks and caves, and many others attractions.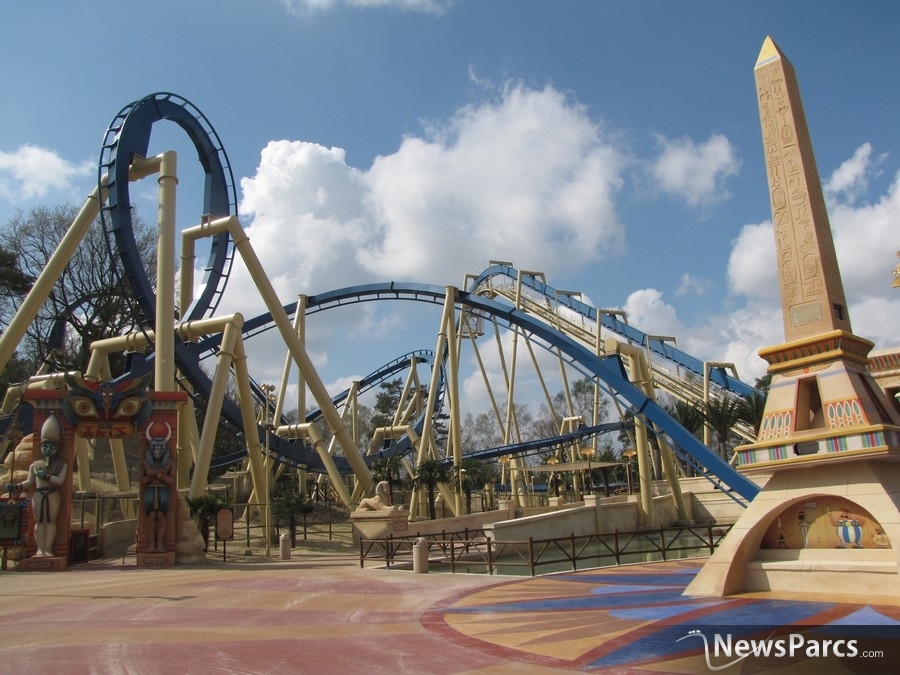 However, in the Astérix Parc you will find not only spectacular rides, but also many shops and restaurants and it offers many original shows to satisfy all tastes and all ages.
E.C.