Lisbon is a capital with an extraordinary character and charm, which has reached its wealth during the period of geographical discoveries, becoming a country of unique beauty, and today it's a mix of many cultural influences and the latest life's styles, which create spectacular contrasts.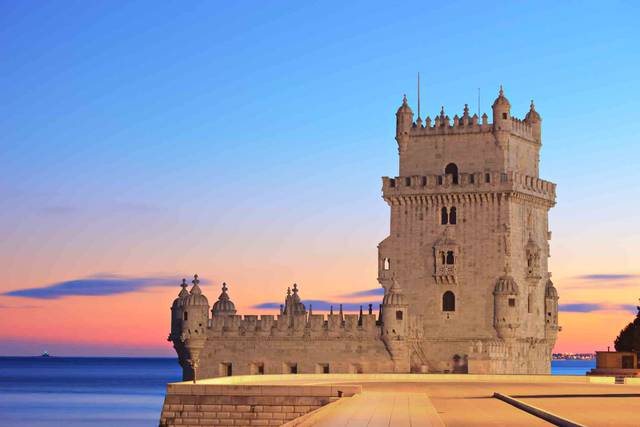 Lisbon is called the "WhiteCity" because of the colour of its roads and buildings, and it is becoming a new European destination, which is worth to be visited, for its intriguing and romantic atmosphere, and its breathtaking views of the Tagus River.
After the almost total destruction caused by the earthquake in 1755, the city has been rebuilt and today it has its current appearance, which attracts and appeals to tourists.
Belém is the most famous neighborhood of Lisbon, made up of very important buildings, such as the famous tower and the MonteSanto Park, while on the other side we find the Vasco da Gama Bridge, which was opened in 1998, during the Expo, and it is still one of the most important architectural projects in Europe.
Largo del Carmo is an emblematic site of national history, because it was the privileged place of the Carnation Revolution in 1974, and is connected to the Baixa, which is the traditional shopping area, through the Elevador da Santa Justa, designed by Gustave Eiffel's pupil.
Another fascinating district is the Bairro Alto, which gives its name to the Bairro Alto Hotel, which is situated in an ideal location with breathtaking views of the Tagus River. Here, where you can find together tradition and modernity, you would like to get lost, walking through the narrow streets, immersed in the typical atmosphere of a romance …
E.C.