The region of Midi-Pyrenees is located between the Atlantic and the Mediterranean Sea, in the south of France, and it is full of natural wonders, such as the enchanting landscapes of the Pyrenees, or the architectural beauties of churches, abbeys, castles and prehistoric sites and here you can practice a rural tourism, which is ideal for those who love relax, nature and a good cuisine.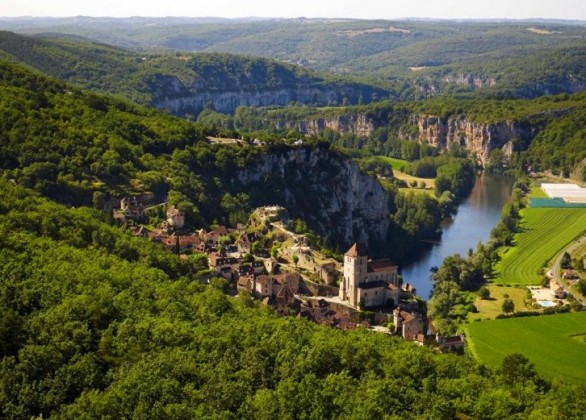 The Midi-Pyrenees is a region of legends, tales, ancient folk traditions, which are jealously preserved by its people, who like organizing parties, shows and manifestations in every period of the year, with more than 180 festivals that take place in the cities, in the countries or in the medieval villages around.
In Upper Garonne, you can not miss a visit to the city of Toulouse, the so-called "Pink City" because of the color of its buildings, which is the ideal starting point to visit the region.
There are many thematic itineraries to be followed, such as the ancient prehistoric settlements in the Ariège department, and natural excursions in the surroundings of the High Pyrenees, with its beautiful lakes, which are an ideal place to get in contact with the nature.
In winter the region becomes an ideal destination for lovers of winter sports, thanks to its excellent ski resorts of international reputation.
For your pleasant stay in the Midi-Pyrenees you can choose among many luxurious hotels, such as Le Grand Balcon Hotel, in Toulouse, which was recently restored and equipped with all modern comforts. The hotel is very original for the themes of dream, of travel and aviation, in honor of Saint-Exupéry, the famous aviator and writer, who once lived there.
E.C.